Wellness and Health Thermal retreats
All our retreats protocols rely on the know-how and expertise of Chaîne Thermale du Soleil, the french leading company in thermal spa resorts. Each program has been designed to meet custom needs and high levels of efficiency.
Discover our Detox Retreat.
Please note that our Thermal Spa is closed on Sunday.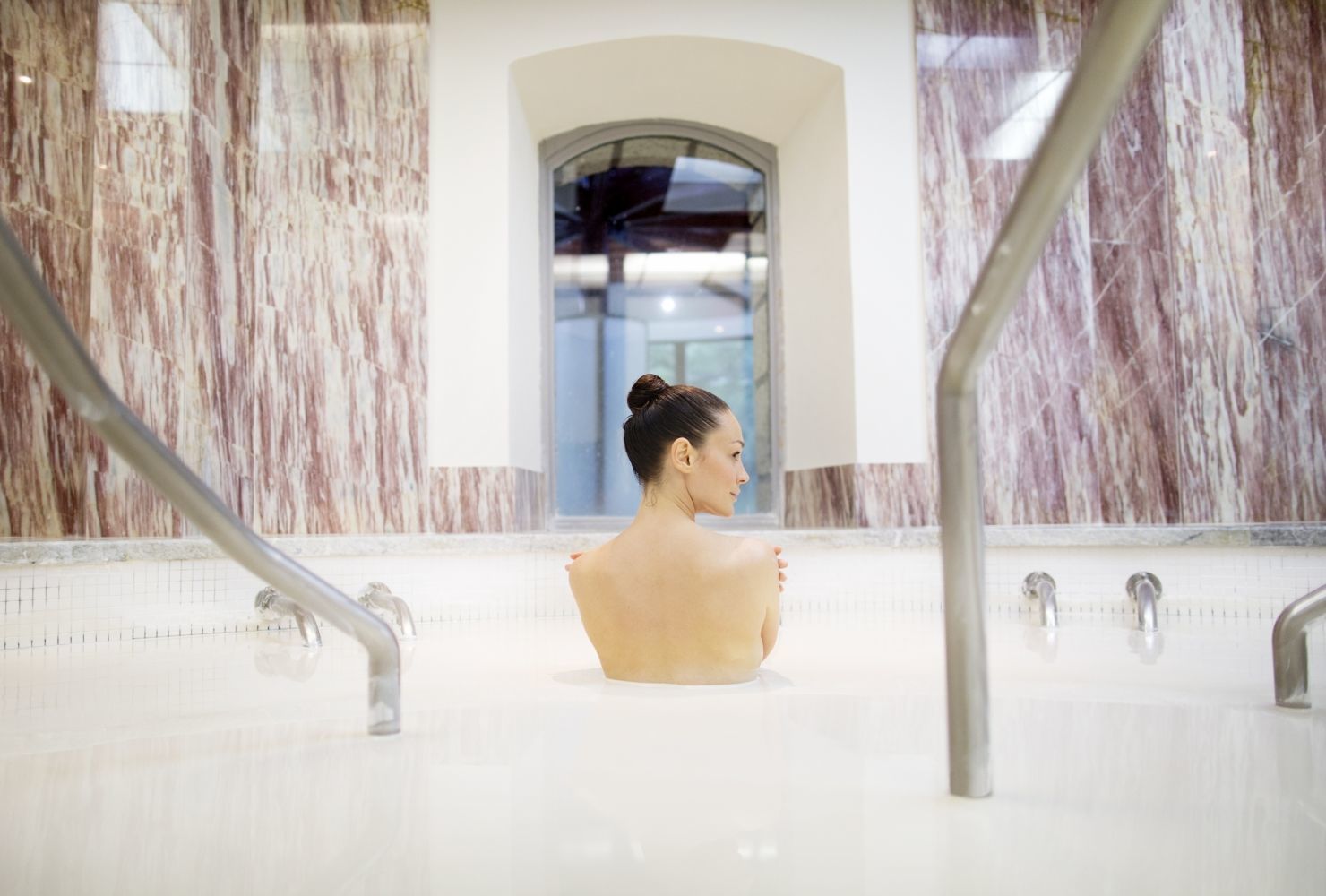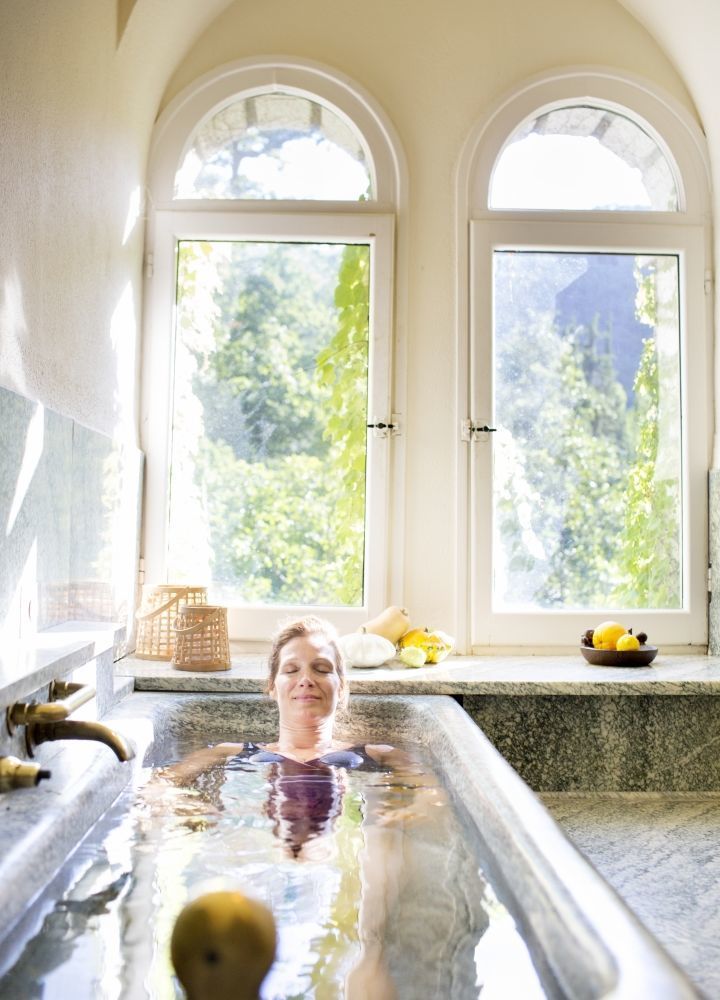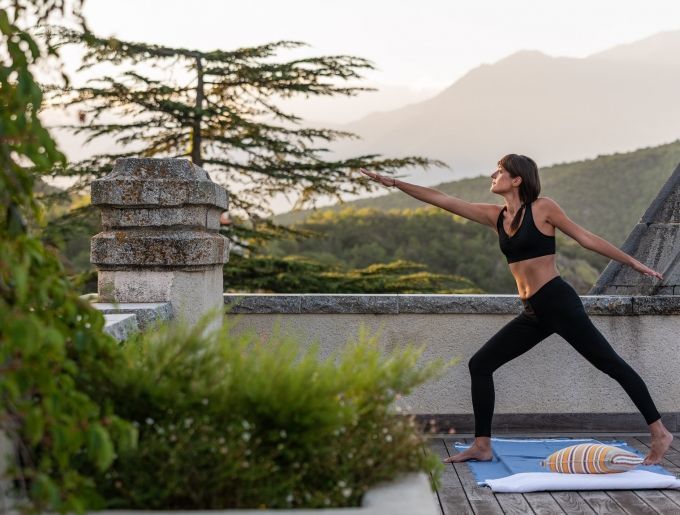 Sources Detox Retreat
An entire week of Detox for your body and mind.
All interventions are in French.
Read more
Less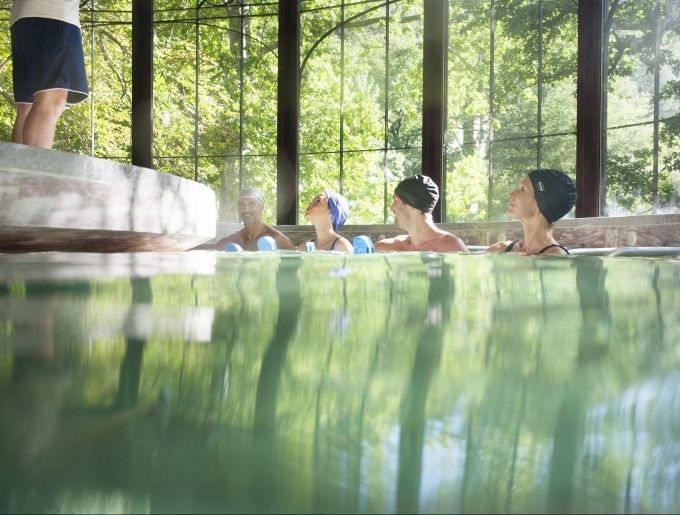 Pleine Forme - 6 nights
A 6 nights spa break for you to relax and reconnect body and mind featuring 25 treatments and activities.
5 Hydromassage Thermal Bath - 15 mn
5 Kaolin Mud Bath - 10 min
4 Hydromassage Beds - 15 mn
3 Hydromassage Thermal Showers - 15 mn
2 Sessions of underwater thermal jet - 10 mn
3 Applications of Thermal Plankton- 20 mn
3 Aquagym Sessions - 45 mn
Read more
Less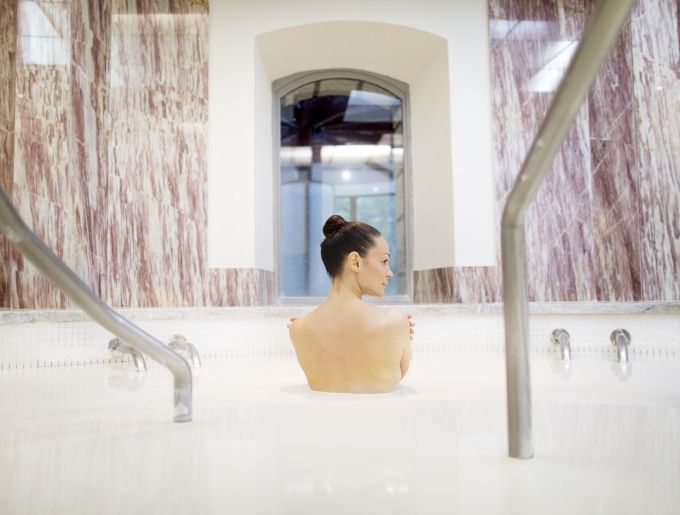 Détente Beauté
A 6 nights spa break to deeply take care of yourself and feel totally relaxed featuring 20 treatments and 1 beauty check-up.
1 Escape Massage Ritual - 60 mn
1 Beauty Check-up - 10 mn
1 Aromatic Discovery Face Ritual - 45 mn
1 Energising Essential Aromassage - 45 mn
1 Intensive Energising Body Ritual - 30 mn
1 Aroma Exfoliation Ritual - 30 mn
5 Hydromassage Thermal Baths - 10 mn
5 Kaolin Mud Baths - 10 mn
2 Hydromassage Beds - 15 mn
3 Hydromassage Thermal Showers - 10 mn
Read more
Less